Have you ever realized the importance of lighting in defining spaces? Don't you think, lighting is an integral part of interior design? Can light influences the mood of occupants and the beauty of a space? Is it controllable?
YES, there is no doubt about the fact that the aesthetic experience of a place is very much related to its lighting!
Today, we are living in a world where smart is the new normal, and as a result, reframing the lighting standards became the need of the hour! Lighting products play a great role in achieving the overall goal of defining spaces with light which includes, perception, energy-saving, and more. Besides, controlling the right amount of light, temperature, and tone makes the space stand-out and ensures a soothing experience. As a result, most renowned lighting enablers ensure world-class lighting products from the most trusted manufactures; the long-existing partnership between iGuzzini and WiSilica, the pioneers of the lighting industry, exemplifies the same! 
Smart lighting is setting a trend by making the world brighter, faster, and easier. Being the leading architectural lighting innovator, iGuzzini has always embraced smart lighting to deliver world-class lighting since its inception. They have discovered the endless possibilities of light in creating spatial meaning and believed in making the lighting system smarter and better, thus established an acquaintance with WiSilica.
WiSilica and iGuzzini together to provide intelligent lighting solutions via Bluetooth
This partnership is famous for many brilliant lighting projects that created smarter and intelligent spaces. The addition of DALI into the system gave an added leverage of creating interoperable ecosystems with smooth dimming and zero flickers. The duo has achieved meaningful benefits across various deployments. The most prominent among them is the smart lighting deployment at the Palazzo Sturm in Italy which is well-known for consistent and high-quality lighting!
The smart lighting domains they created are known for;
Occupancy based lighting
Soothing light ambiances
Consistent light levels
Daylight harvesting
Energy savings 
You might be curious to know how DALI controllers and smart lighting made the architecture smarter, right? Here it is!
Easy device pairing, configuration, and controlling Seamless lighting automation, schedules, and energy optimization
Simple steps to modify luminaire intensity/CCT
Utmost ambience with human-centricity
Improved lighting aesthetics
Superior space management
Analytical reports through intuitive apps
Remote controlling capabilities

In addition, iGuzzini-WiSilica lighting projects have resulted in green structures that reduce energy consumption and environmental impact. The additional benefits included qualifying for green rebates, environment protection certification, improving user convenience, and more.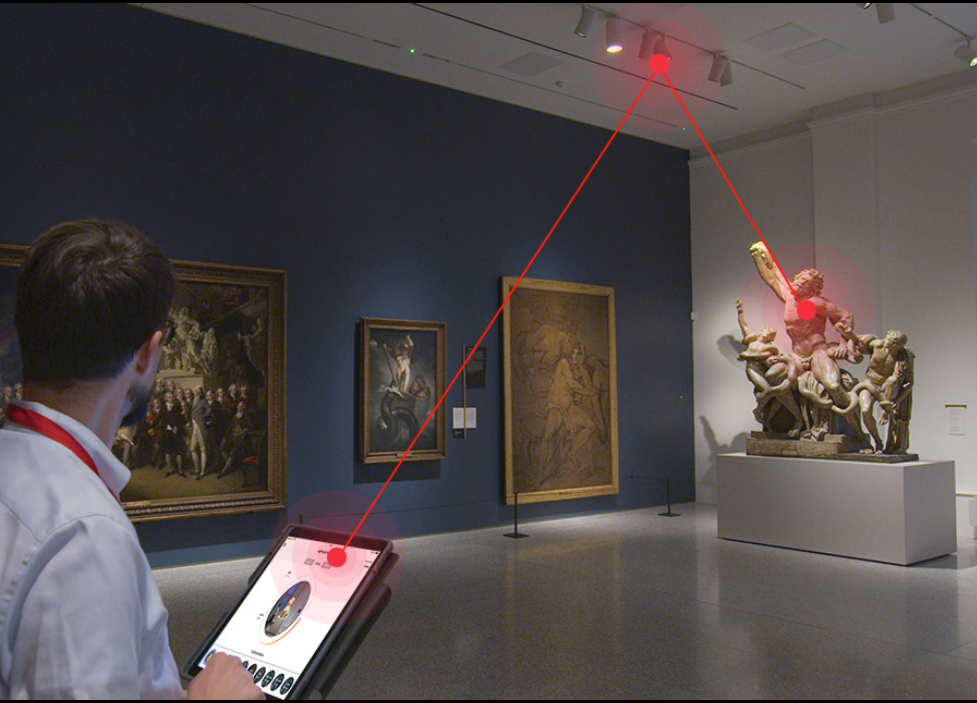 The future is brighter!
The advancements in Bluetooth technology are bringing significant changes to the world. WiSilica is making use of these advancements to develop a wide range of applications that go along with iGuzzini's extensive lighting solutions portfolio. This creates energy-efficient and smarter places of culture, work, retail, cities, infrastructure, hospitality & living with cloud capacity expansion, cloud solutions, and its varied applications. As you know, interoperable and flexible lighting components have endless opportunities and developing new and customized lighting solutions are high-on demand. Realizing this, iGuzzini and WiSilica are playing a   significant role in creating customized lighting solutions. 
Conclusion
iGuzzini and WiSilica are experts in their fields and they very well know what they do! They have a proven history in creating smart and automated lighting space known for energy efficiency, cost-effectiveness, and more. Soon we will witness the next level of energy saving, human-centric lighting and automated ecosystem as iGuzzini's lighting innovations and WiSilica's smart lighting solutions are all set to create new milestones!
By hitting the submit button you authorize WiSilica to store and process your data in accordance with principles laid out in our privacy policy.